Haku
For the Gallery Nucleus / Viz Media Naruto Tribute Exhibition.
A Woman's Resolve
For the Gallery Nucleus Mulan 20th Anniversary Tribute Exhibition.
Korrasami Pride
Commissioned by Nickelodeon for 2018 Pride Month.
DREADZINE #2: The End of the World
DREADZINE #1: How To Survive 2017
Cover to DREADZINE #1, available here! https://dreadzine.itch.io/
Korrasami
Collaboration with Jen Bartel (http://jenbartel.com).
double double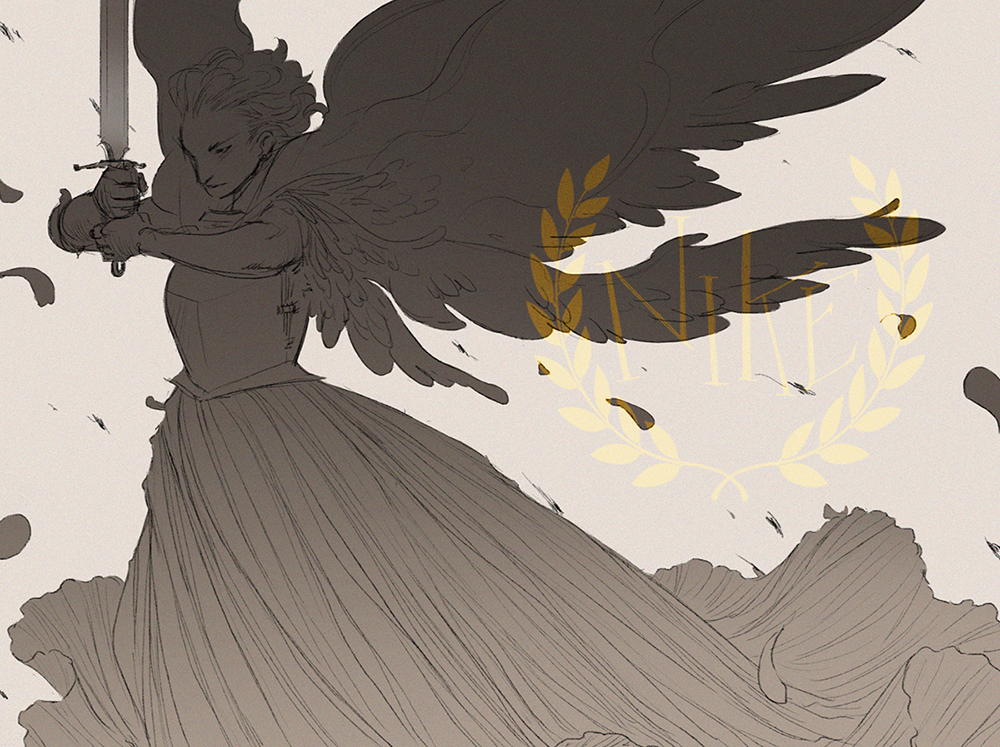 victorious
afrina & the glass coffin
children.
grisha
triptych for exclusive pre-orders for RUIN & RISING, the third installment in the grisha trilogy by leigh bardugo.